About Us
Obsidian Wealth Management and DoWhatTheWealthyDo.com was founded to deliver high tech, high touch education and implementation specifically on what the wealthy do with Client Implementation and satisfaction being at the top of our priority list.
Click To Learn What The Wealthy Do!
What Is DoWhatTheWealthyDo.com?
'We are all about helping business owners protect and grow their wealth. We help educate on what the wealthy do and why they do it along with implement it into our clients lives. This is about taking the exact steps the wealthy take so that our clients can build true long lasting leveraged legacy wealth! Wealth that no one can take from you because you protect your assets. You also take advantage of all the strategies they utilize for legally paying no taxes. That and we have a few tricks up our sleeves that help business owners massively leverage and grow their business including helping them exit out and advance their legacy in many other ways. We are not your typical traditional small family office, we are very out of the box which is exactly what's needed within our crazy markets. We do NOT sell any type of stocks, bonds or truly manage anyones assets unless they ask us too. Again we help educate and implement what the wealthy do with our clients while bringing them fantastic results.
Our clients finally can gain peace of mind knowing their assets are safe, protected from creditors and lawsuits as well as no longer having to pay hefty amounts to the IRS and can truly build out their long term wealth!
"Everything We Do Here At DoWhatTheWealthyDo.com Is Guided By Our Five Core Values"
1. Put client's first: Its always important to put the clients needs first and make sure they are getting the proper education and communication through the process to help them understand the power behind this and the processes and steps that are being taken to get them to where they want to go. It's imperative that we always put our clients first and under promise and over deliver.
2. Always do the right thing: When it comes to doing what the wealthy do, its vital that we always strive to do the right thing no matter the motivations. This includes being there for our clients as well as saying no to the wrong clients. Either way we will always do what's right for our clients, their business, their family legacy and our business with putting the clients needs first.
3. Commit to Diversity and Protection of Client: We strive to always look at protecting our clients. We are always looking at other ways to protect and commit to diversity. Its vital that we help our clients diversify their portfolios, insurance and much more to again help drastically reduce risk and increase their overall protection.
4. Lead With Innovative Ideas: One of the things that is unique about DoWhatTheWealthyDo.com is that we are 100% leading with innovation. We are always striving to come up with some new innovative and legal ways to protect our clients, pay no taxes, utilize leverage in multiple ways along with acquiring and scaling out their business with putting a exit strategy in place to help them create long lasting wealth.
5. Educate and Give Back: In order to understand what it is that the wealthy does, it all begins with education which is why we have webinars for people to watch at their leisure where they can discover some of the secrets the wealthy do, why and how the are implemented. We know that the more educated our clients are the more excited they will be when working with us. Education and implementation are the key to everyones success! We believe that is vital for all of us to give back to something that is bigger than us which is why we donate 10% of our annual revenues to several major non profit charity partners.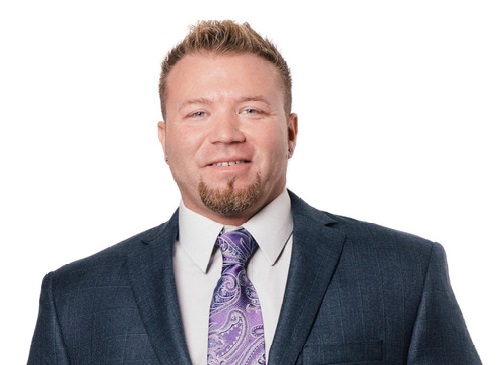 Obsidian Wealth Management & DoWhatTheWealthyDo.com Founder and President Joshwa Fuchs spent more than 20 years in Business, Real Estate and Finance ranging from Mortgage Brokering, Mortgage Banking, Real Estate Investing, Venture Capital, Accounting, Asset Protection, Small Business Financing, to Cryptocurrency and Decentralized Finance to name a few.
Having worked with some very wealth companies and their founders where the companies averaged over $300M per year in gross revenues, he began learning exactly what family offices do and how the wealthy protect, preserve, grow and enhance their wealth.
After researching some of the largest and well-known companies in the world such Amazon and its founder Jeff Bezos and how he and others protected, preserved and grew their wealth, Joshwa quickly realized that the majority of business owners out there needed these strategies in their life as well.
Family Offices and other Wealth Management firms have a high requirement of $100 million in assets to board with them. Joshwa realized how ridiculous this was and created Obsidian Wealth Management and DoWhatTheWealthyDo.com to help those that don't fit within that "traditional" threshold who need a fighting chance at building true long lasting wealth while giving back.
Joshwa then decided to make it even more interesting where he created a unique client affiliate program that gives Clients the ability to earn their money back, obtain services for free and be part of a give-back movement to Obsidian's Charity Partners where Obsidian donates 10% of revenues to its chosen charity partners found on this website.
Discover What The Wealthy Do and How They Do it!
To Discover the 6 Steps the Wealthy take to Protect their wealth, Pay Little In Taxes, Preserve and Grow their Legacies like the Rockafellers did the click the button below and register for our free webinar.
After you watch that, there will be a button allowing you to schedule a call with us to get any remaining questions answered.